Ultra-fine grinding
Product size some µm to some hundreds nm
Agitating Media Mill
Super Orion Ball Mill S.O.
Cast side plates bolted to a welded grinding drum.
Integrated manhole.
Drive via ring and pinion gear with automatically controlled tooth lubrication, back gearing with couplings and high-performance gear unit.
Product discharge via adjustable slots located around the periphery of the drum. Two part discharge housing with top venting connection and inspection cover.
Bearing unit: grease-lubricated anti-friction bearings, central lubrication system. Friction bearings also possible if required with permanent oil-re-circulation lubrication and temperature control.
Jet Mill
Spiral Jet Mill AS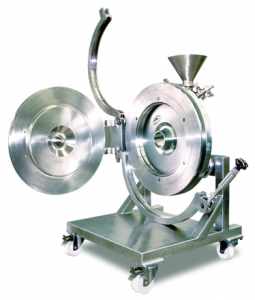 Simple structure without rotating parts.
Unique grinding mechanism, which prevents coarse materials from entering the product.
Ability to grind low-melting point materials to a few μm.
Corresponds to GMP standards for easy disassembly and CIP/SIP.
Jet Mill
Fluidized Bed Opposed Jet Mills AFG, AFG-R,AFG-CR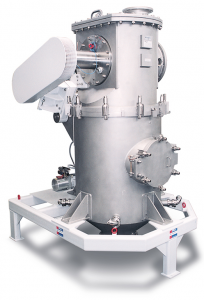 Low energy consumption.
Sharp classifying performance.
For materials of any hardness.
Low product contamination.
Simple construction.
Low noise emission.
Almost 1,000 references for an enormous variety of application.
Jet Mill
Fluidized Bed Opposed Jet Mills AFG-CR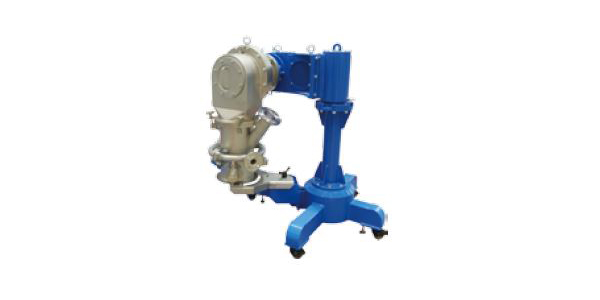 CR ultra fine classifier is integrated in AFG for milling down below one micron.
The classifying wheel is designed on basis of the forced and the semi-free vortex theory, resulting in sub-micron classification.
Combining with opposed jet mill technology,
Ceramics classifying wheel for metal free product is available.
Scale-up with multi-wheel classifier.
Jet Mill
Fluidized Bed Opposed Jet Mills TFG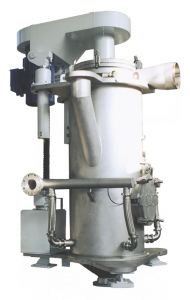 High precision of cut.
Suitable for toner grinding.
Good accessibility for cleaning to minimize the downtime during a color change.
A hydraulic mechanism permits the classifier head to be raised and then swung off to the side through 180°.
Jet Mill
Fluidized Bed Opposed Jet Mills TTG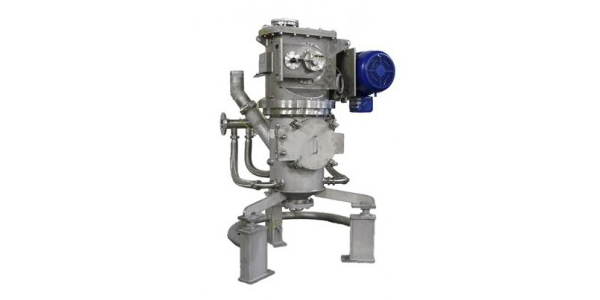 TTG jet mill is equipped with a Turbo-Twin classifier head that substantially reduces the pressure drop of the classification.
Produce sub-micron particles at high capacity.
Application areas:

Mineral powders, Graphite, Mineral fillers. Talc, Barium sulphate, etc.
Jet Mill
Micron Jet-T MJT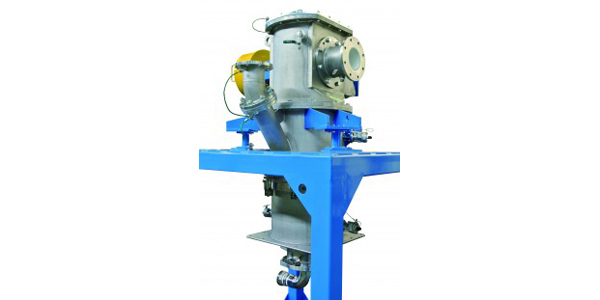 Target(impact) type jet mill.
High grinding efficiency.
Easy adjustment of product size.
Highly precise classification possible as ground particles enter the classifying zone in highly dispersed conditions.
Easy Cleaning.
Jet Mill
Micron Jet-Q MJQ
Target(impact) type jet mill.
High energy efficiency.
Low residue in the mill.
Very-easy-to-clean construction.
Easy size control.
Designed for handling sticky materials.
All-ceramics construction is possible.
Applicable for neodymium iron boron for magnet.
Attrition Type Ultra Fine Mill
Super Micron Mill MEC,M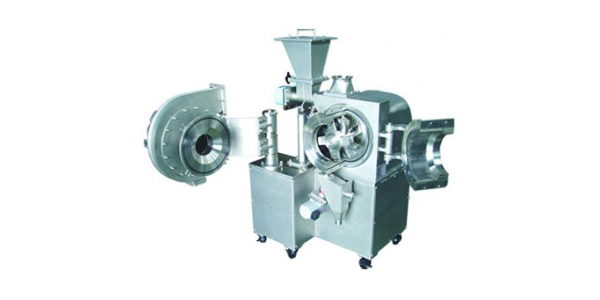 Grinding mechanism that utilizes the 3 largest grinding principles. (Impact, Shearing, Attrition)
Space saving: 65% more compact compared to past models. (Compared as a whole system)
Low Noise level : under 85dB.
Equipped with contaminant separation mechanism.
The Super Micron Mill M model uses the same attrition grinding mechanism as the renewed MEC model.
Impact Type Ultra Fine Grinding Mill
Innomizer INM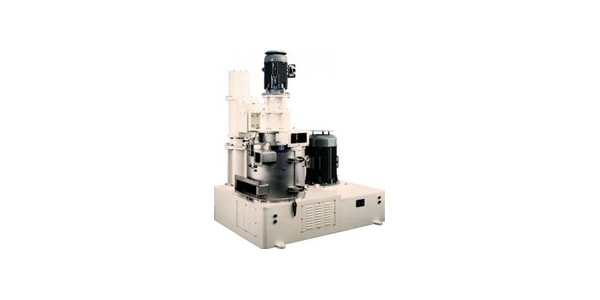 High grinding capabilities.
For example, in the case of grinding toner, 30-50% cost reduction (comparing energy consumption ratio) can be expected relative to conventional jet mills.
For high grade, high added value of products.
Easy particle size control.
Easy Maintenance and Inspection.
Wide variety of designs.
Agitating Media Mill with an Integrated Classifier
Pulvis PV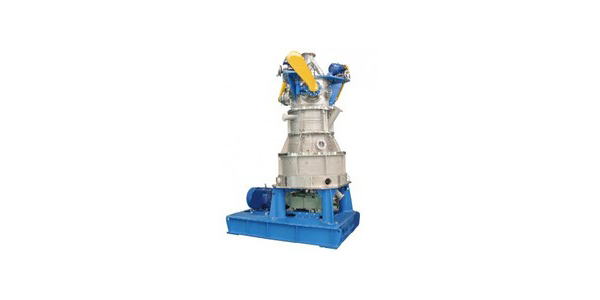 Energy efficient compared to jet mill.
Possible to grind down to ultra fine particles (sub-micron).
Easy particle size adjustment.
Ceramics construction possible for powder contact part.
Table Roller Mill + new integrated ACP Classifier
AWM-F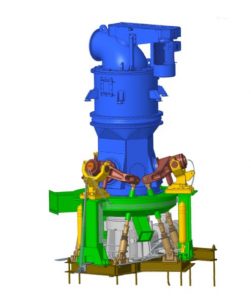 Energy saving against ball mill / classifier process
No use of grinding aid
Investment saving due to compact design
Fineness up to D97 = 8 micron
Wet Process Agitated Ball Mill
Vertical mill ANR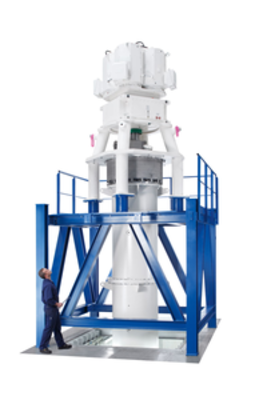 Open-design vertical agitated media mill for single-pass mode
Suitable for superfine calcium carbonate and other mineral powder slurries
Suitable for continuous operation
Low maintenance machine
Ceramic wear protection ensures high degree of whiteness
Cost effective due to low grinding energy requirement
Wet Process Agitated Ball Mill
Hydro-Mill AHM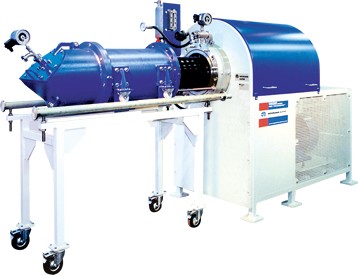 Easy Dis-assembly and Cleaning.

The mill is equipped with either a stationary or mobile support unit that guarantees a simple disassemble procedure for cleaning and maintenance.

Wear protection.

For the application which require special c are for metal contamination, the agitator disc and liner pipe can be coated with either high-grade ceramics or tungsten carbide. A mono-block ceramics structure is possible as well.