Centrifugal Force Classifier
Micron Separator MS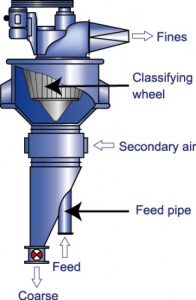 The classification range is wide and is suitable for a wide variety of applications. (Dth=3 – 150μm is possible)
No sealing air is required, this allows for a low energy consumption and simpler ancillary equipment.
The wheel blades are very robust and exchangeable replaced. Wear protection is also available.
The classification size can be easily controlled by changing the speed of the wheel.
Centrifugal Force Classifier
Turboplex Classifier ATP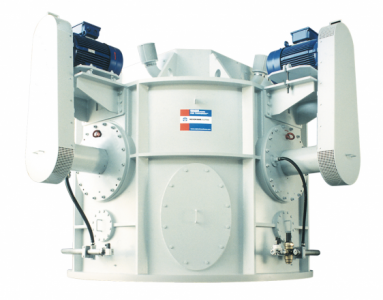 Horizontal classifying wheel.
Robust design.
Ultrahigh fineness values.
Sharp top-size limitation.
Stable operation even at fluctuating feed rates.
Universal in use.
Sophisticated technology.
Easy classifying wheel exchange.
Low maintenance costs.
Multi rotor design enables fine cut point in scale-up models.
Centrifugal Force Classifier
Turbo Twin Double Classifier TTD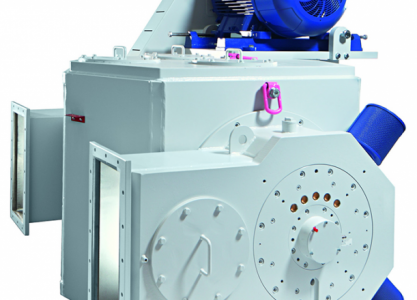 Low energy costs as well as low investment costs per ton of end product.
High fines yield and maximum fines capacity.
Extremely robust and durable construction.
Classifying wheel supported in bearings on both sides.
Dual-flow fines discharge.
Optimized product feed direct to classifying wheel.
Direct drive with reinforced motor bearing.
Centrifugal Force Classifier
Toner Classifiers TSP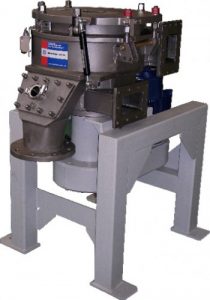 Developed especially for dedusting toner.
Superior ultra-fines removal performance.
Counter flow classification realizes the high yield and capacity.
No back-mixing by deliberate product routing design.
Optimum access for quick and thorough cleaning at minimum downtime.
Inertia Force Classifier
Cliffis CF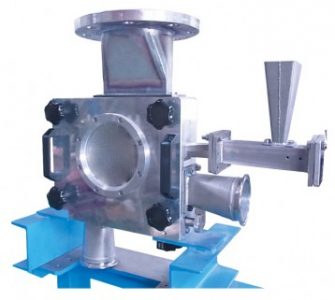 High classifying efficiency.

For the top cleaning of toner, it gives very high classifying efficiency.

Way-out Design.

It doesn't require a Coanda wall and simplify the internal structure.

Easy maintenance.

Quick and easy disassembling/cleaning procedure due to no moving parts and smooth interior design.
Zig Zag Classifier
MZM and MZF Multi-Plex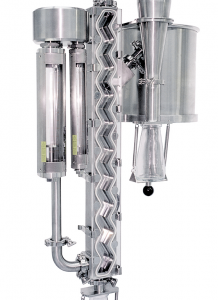 Two different designs: MZM and MZF.
Each design is available in a range of machine sizes from a single-tube to a multi-tube classifier.
Ideal for sharp separations in the range d97 = approx. 0.3 – 10 mm.
Throughput can range from a few kg/h in the case of the laboratory classifier up to approx. 200 t/h for the industrial-scale multi-tube classifier.
Classification takes place at every change in direction of the zigzag tube and permits an extremely high, steplessly adjustable precision of cut. The result is clean-cut fines or lightweight material, even under overload conditions.