Containment and Clean Room
HOSOKAWA MICRON (MALAYSIA) SDN BHD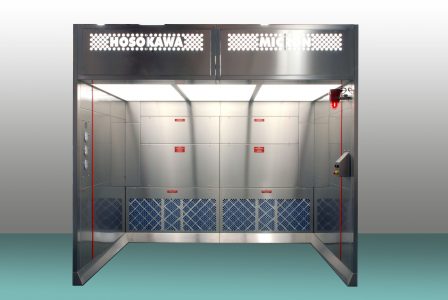 Clean Room
Downflow Booth
They provide protection from harmful, hazardous, toxic, or sensitizing dusts which are generated during manual powder handling activities such as sampling or dispensing. This also includes charging and offloading sub-division from powders or solvents, drum loading, and unloading.

Operator Exposure Levels (OEL) typically between 50 and 100µg/m3 TWA/Task Duration.
Lower levels of containment can be achieved by using containment screens.
Processing or packing equipment and drum handling equipment can also be integrated within the ergonomic design.
Safer and more user-friendly than PPE (Personal Protective Equipment)
Re-circulatory booth & Single-pass, once-through booth
Clean Room
Flexible Compact Isolator
Sizes from 1m x 0.5m footprint
Bench top or free standing
Stainless steel base
Canopy options: rigid acrylic, PVC flexible, disposable bag
Flexible glove port configuration
Options:

 CIP
Optional air handling system
Nitrogen inertion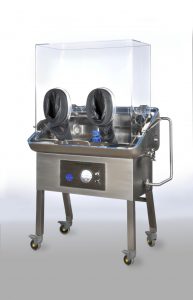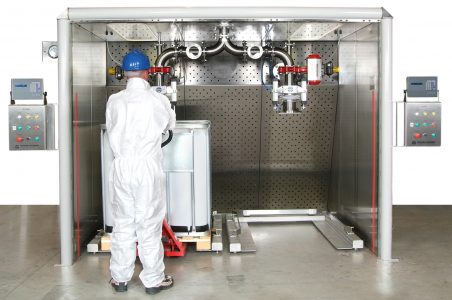 Clean Room
Laminar Flow Cabinets
Rear plenum chamber with air control valves for guaranteed product integrity.

Easy clean, contamination minimising construction, in coated mild steel or stainless steel.

Internal lighting and the integration of hand held tools subject to customer requirements.

Options:

Manually or pneumatically operated doors for infeed / outfeed of containers
Integrated operator controls
Hazardous area controls
CIP systems.
Container location and pneumatic ejection
Containment
Nano Containment
Designed to ensure operator protection from potentially hazardous materials and ensure product integrity Hosokawa Micron offer a range of high containment options suitable for use in the manufacture and handling of nano powders.

Single cell work stations to multi cell variants
Multi use, flexible containment isolators
Isolators incorporating bespoke integrated equipment

A cost effective containment option with short production lead times.

Acrylic canopy for full visibility without dark spots to give full operational visibility
Location of glove ports in any position on all four sides of canopy for all round access
Includes HEPA filtration and continuous liner bag out port

Isolator systems enable products to be handled down to OEB<5 (down to 30 nanogram).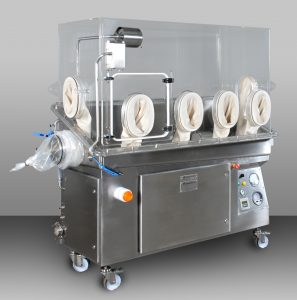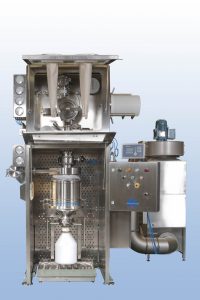 Containment
Isolators and Gloveboxes
Isolators and Gloveboxes designed to achieve Occupational Exposure Limits (OELs) down to 10 ng/m3 (8hr TWA).

Hosokawa Micron Ltd. has in response developed a range of high containment enclosures named Stott Isolators and Gloveboxes. Stott pharmaceutical isolators create a physical barrier between the operator and the product, enabling 'shirt sleeve' operation without the need for Personal Protective Equipment (PPE).

Stott isolators are available for both manual and automated handling/processing procedures and can be provided in single units or multi-cell variants, where defined barriers separate individual processes and offer complete operator safety and product integrity.

The isolators and gloveboxes are ideal for such critical processes as milling, micronizing, drying, dispensing, and product pack-off. They provide much needed protection for operators against toxic pharamceuticals and other hazardous materials.

Options:

CIP/SIP options
Explosion protected
Ergonomical design for user friendly operation