Particle Sizing
NEXOPART Air Jet Sieve e200LS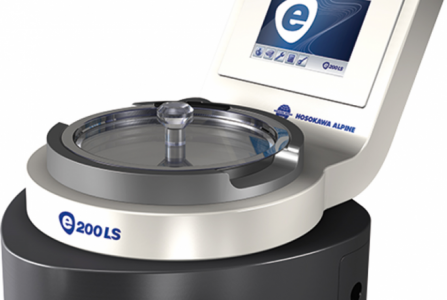 The strong jet of air exiting the rotating slotted nozzle purges the sieve gauge continuously.
Efficiency at work, all in one construction.
Integrated under pressure controller.
Universal sieve adapter.
Sieve identification.
Ergonomic design.
Easy operation.
Reliable quality.
Demo unit available. Kindly contact us for demo on-site. We also provide sample measurement (subject to measurement test fee)
Powder Property Evaluation
Powder Characteristics Tester PT-X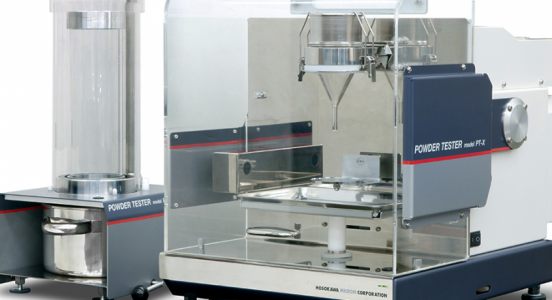 Measuring instrument to obtain the "Flowability & Floodability index" of dry powder.
Global standard of powder characteristics evaluation.
Easy operation.
Dedusting function.
Available for measurement of small volume sample.
Abundant options.
Demo unit available. On-site demo/measurement not available. Sample measurement service available (subject to measurement test fee)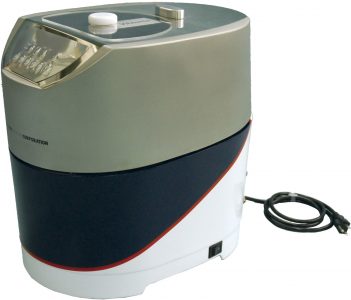 Efficient sieving by strong vibration.
Shortens sieving time.
JIS Φ75mm sieve drum.
Huge amount of slurry processing is possible.
High end model with optional functions to set the best operating conditions.
Table Top Lab Equipment
Picoline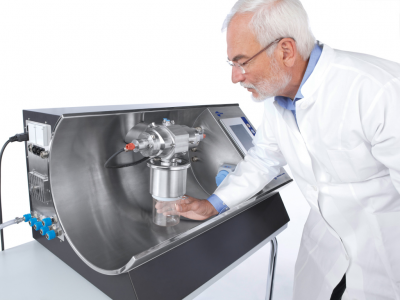 Small sample processing.

One to a few gram samples.

Minimizing scale-up risk.
R&D purpose.
Function Modules.

Various modules are provided;

classifier head
housings
mills
motor adapters.

Feeder and dust collectors (for short test + for continuous operation) are provided for each module.
Jet milling, Impact milling, Ultrafine classification
Multi-processing System 100AFG,50ATP, 50ZPS, 100AS, 100UPZ, PV-150, MJT-LAB, F-LAB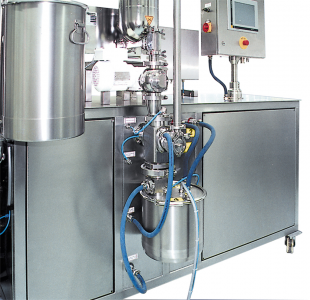 Veritable all-rounders.

Opposed jet mill AFG/Target jet mill MJT
Ultrafine classifier ATP
Classifier mill ZPS
Spiral jet mill AS
Fine impact mill UPZ
Agitating Media Mill PV
Spheronization F
Particle Size and Electrostatic Charge Distribute Analysis
E-spart Analyzer EST-G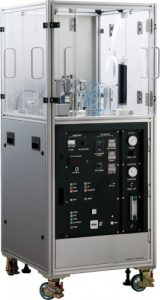 Measuring simultaneously size and charge of each particle in real time base.
Applicable for mono- and dual-component toner.
Enhanced software.
Adapt to simple environmental test laboratory.
New feeder for measurement of fine toner.
Wettability Analysis
Peneto Analyzer PNT-N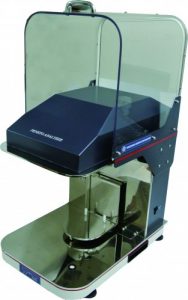 To evaluate the affinity between powder and liquid, i.e. wettability by measuring the speed and mass of the liquid penetrating into the powder bed.
No special pretreatment required.
Applicable sample and liquid (solvent)
Sample:

Powder, porous block, fibers, sheet like materials, and powder coated foils.
Liquid (solvents): Water or organic solvent with high flowability like as oil.
Online Particle Size Analysis
Optisizer XO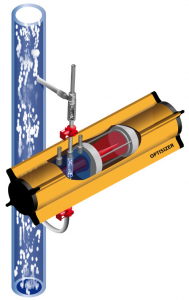 Online measuring of PSD.
Light and robust body.
Easy disassembling and cleaning.
A range of sampling options.
Built to ISO13320. (Laser diffraction and scattering method, particle size distribution measurement)
IP65 protected.
ATEX options available.