Proven equipment as good as new – with Hosokawa Alpine Originals
Short lead-times, attractive pricing, and proven Hosokawa Alpine quality. Combined with the typical exclusive advantages of new equipment. All equipment are refurbished with original components. Tailor-made adjustments, delivery additional components, integrating Originals into turn-key solutions, as well as assembly and commissioning are all possible.
Hosokawa Originals are subject to exactly the same tests as new equipment. Only after passing these tests, does the refurbished equipment receive the exclusive seal of approval – Hosokawa Alpine Originals.
Before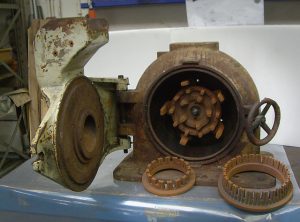 After