Compactor
CS Roller Compactor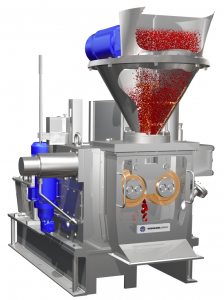 for compaction, granulation and briquetting
for abrasive products
for frequent product changes
for laboratory applications in the mineral and chemical industry
easy to maintain and robust
Compactor
MS Roller Compactor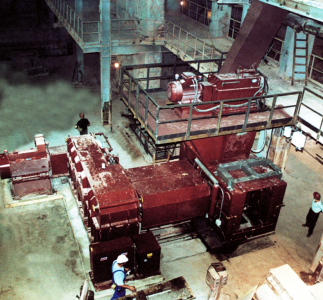 Minerals/Metals:

Dedusting by briquetting
Granulate production, e.g. fertilizer

Chemicals:

Improve flowing properties and storage life of powders
Increase bulk weight
Improve flowing behavior of powders
High Pressure Roller Mill
Compact mills for sharp-edges granules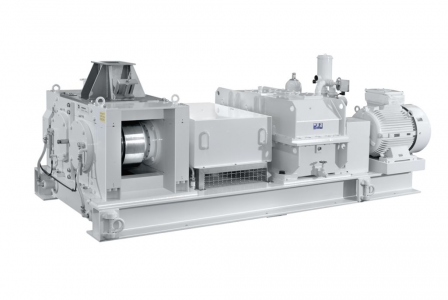 Pre-crushing before fine grinding
Non-fine crushing
Sharp-edged granules
Narrow granule distribution
Compactor
Pharmapaktor C 250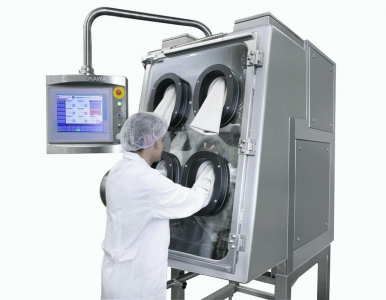 Pharmaceutical production
Pilot operation and development (galenic)
in the case of frequently changed products
in the case of temperature sensitive products
Insulator application
Compactor
Pharmapaktor L / Pharmapaktor K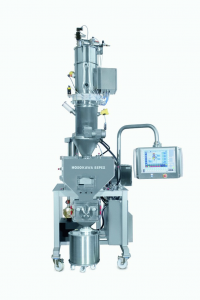 Pharmapaktor L

in case of high press forces
in case of frequent product changes
in case of small to medium batch sizes

Pharmapaktor K

Production machine for large batches
in the case of high press forces
in the case of temperature sensitive products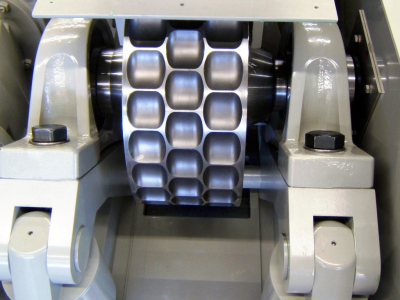 Briquetting of charcoal
Roller diameter: 400 mm
Working width: 150 – 200 mm
Drive unit 5.5. – 7.5 kW
Gravity fed
Roll tyre
Fluidized Agglomerator
Agglomaster AGM-PJ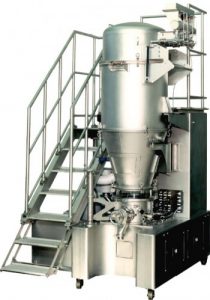 Diversity in functions

mixing
dispersion
agglomeration
coating
disintegration
drying

Equipped with pulse jet dispersion mechanism.

Possible to agglomerate the ultrafine particles below 50μm.
Possible to coat of the ultrafine particles about 10μm.
Possible to control agglomerates size by pulse jet mechanism
Continuous Agglomerator
Flexomix FX, FXD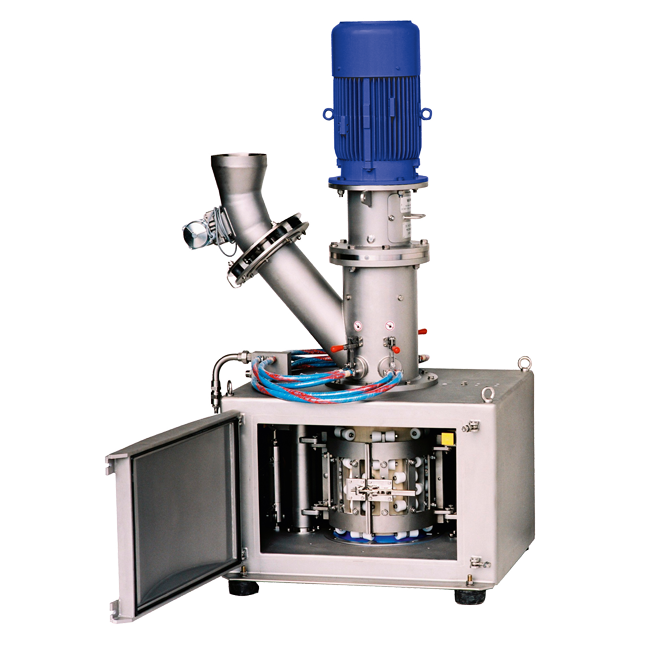 The Flexomix continuous agglomeration system is a powerful combination of a number of functionalities:

Powder handling system
Powder dosing system
Binder dosing system(s): water, steam, and other liquids
Schugi® Flexomix mixer and agglomerator (FX),
Schugi® Fluid Bed Dryer and Cooler (FBD)
Air system including blower and heating/cooling equipment
Air exhaust system including cyclone and filter
Product classification and size crusher (if necessary)
State-of-the-art integrated control system

Applications:

Chemical

Super absorbent polymers (SAP), detergents (drying, compounding before cooling, agglomeration), LIB anode phosphate (hydro exothermic reaction), pigment, or pesticide.

Mineral/metal

Nickel/cobalt (compound or agglomeration for LIB cathode), graphite (for secondary battery), tungsten carbide (for molding material), carbon black (for press material).

Food

Instant food (dairy product, cocoa, soup for vending machine), animal feed, bakery additives, spice, flour (wetting), starch (reforming), milk substitute.

Pharmaceutical

Animal antibiotics, lactose.