Compaction
HOSOKAWA MICRON (MALAYSIA) SDN BHD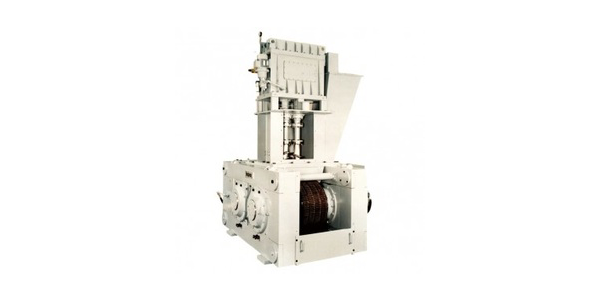 Roller Compactor
Briquetting Machine, Compactor CS MS
– Roller press.
The most economical way for briquetting and compaction.
– Briquetting.
The size of the briquette normally starts at 10 mm and goes up to 120 mm.
– Compaction.
The compaction process is normally used to
form dust free granules to less than 10 mm.
Roller Compactor + Crusher
Pharmapaktor + Flake Crusher
C250 or L200/50P + FC
– C250 : Designed for pharmaceutical industry.
– L200/50P : Pharmaceutical, food and chemical Industry.
It has small capacities up to 150 kg/h.
Very robust machine; specific pressing forces up to 30 kN/cm.
– Clean and simple construction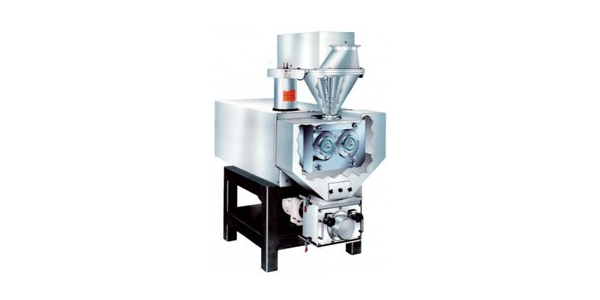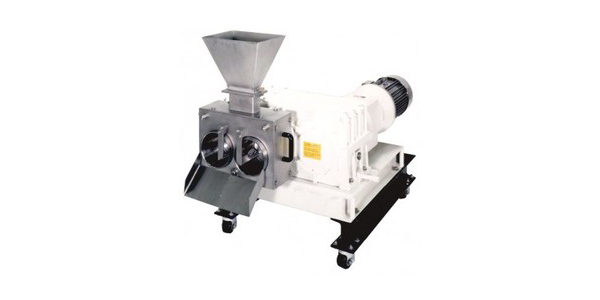 Gear Roll Compactor
Gear Pelletizer GCS GMS
– Can be produced cylindrical pellets with controlled hardness.
– Easy to disassemble and clean gear rolls.
– Can be heat and cool the feed.
– Can be decrease binder volume.
Fluidized Agglomerator
Agglomaster AGM-PJ
– Diversity in functions.
– The unit is equipped with pulse jet dispersion mechanism.
– Short process time.
– Space-saving, energy saving, low running
cost.
– 4 kinds of agglomeration effects :
Fluidising, agitating, tumbling, and pulse-jet.
Agglomaster AGM-SD
– Single unit produces agglomerates from liquid
material by the combination of spray agglomeration
and fluidized bed agglomeration by
unique agglomeration cycle "Layering".
– Realize the value-added agglomerates.
– Possible to batch or continuous operation.
– Easy cleaning.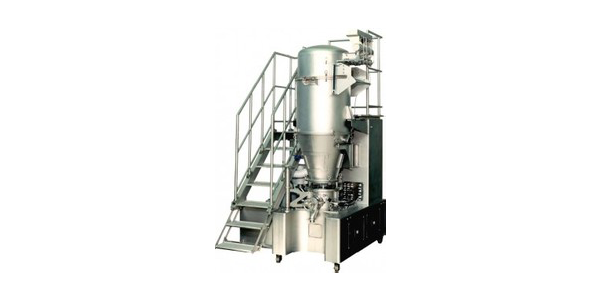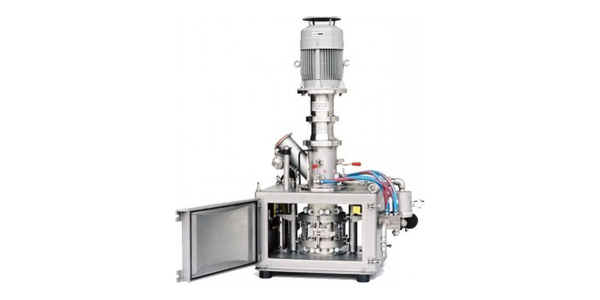 Continuous Agglomerator
Flexomix FX,FXD
– Highly soluble agglomerates. (instant product)
– Continuous process.
– Short residence time.
– Compact machine with large capacity.
– Saving energy process.
– Highly applicable for high liquid adding ratio.
– Extremely high mixing ability.
– Multi components processing.
– Self-cleaning mechanism.
– Easy maintenance.
Continuous Extruder
Extrud-O-Mix EM
– Cylindrical and hard agglomerates.
– High kneading ability.
– Possible to process several materials at once.
– Improve powder handling.
– Continuous process.
– Easy cleaning.