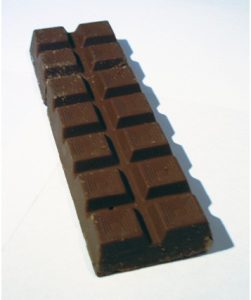 The cacao seed is a pure natural product cultivated in the tropics. It is used in many sectors of the confectionery industry such as for pralines, slab chocolate, chocolate bars, biscuits or drinking chocolate. Decisive for the quality of chocolate is not only the roasting process, but also the grinding of the cacao seeds to the correct particle size. Selection of the right mill is therefore one of the most important quality steps in the processing of cacao. It is only gently and finely ground seeds which develop that characteristic melt-in-the-mouth velvetiness and the intensive flavor that we all love.
The economic success of cacao production is dependent above all on careful separation of the cacao seeds from the pods, to make sure that as little as possible of the valuable cacao remains left in the pod. Conversely, the amount of pod residues in the cacao before it reaches the comminution process should be as little as possible, because they are extremely abrasive.
Machine selection
The two factors which are decisive in selecting the right mill are:
– the fat content of the cacao press cake
– the desired fineness of the cocoa powder
Either a hammer mill or a classifier mill is used accordingly.
 Mikro Pulverizer AP
The hammer mill for products with a high fat content.
The Mikro Pulverizer hammer mill has the advantage that it can grind cacao press cakes with a fat content of 54% to an end-product fineness of 99.9% < 100 µm and 80% < 40 µm.
Mikro ACM Pulverizer
The classifier mill for ultrafine particle sizes. Classifier mills such as the Mikro ACM Pulverizer are able to cope with fat contents of up to 24% when equipped with a cooled air bracket system, at end-product fineness values of 99.9% < 75 µm and 50% < 10 µm.
Vrieco Nauta Mixer
Before grinding process, cocoa cakes of various fat contents are to be mixed in the Vrieco Nauta mixer. Type of cocoa cakes, additive oil ratio, and mixing time are different depending on the final usage. A number of Vrieco Nauta mixer with the volume of 10m3 or over have been delivered to cocoa producers in South East Asia.